Working with us
The school thrives with its strong and enthusiastic staff team, comprising of around 80 employees in a wide variety of roles. We welcome full and part time employees, depending on the nature of the role, prioritising that which enables us to provide the best possible education and support for our children and families.
As a Church school, our Christian ethos is paramount – the staff team is dedicated to ensuring that all children are able to 'live life to the full' (John 10:10b); teachers, Learning Support Assistants, trainee teachers, midday supervisors and administrative staff work closely together to ensure that the school's vision 'Every Child Flourishing' is achieved.
We value our links with the ASTRA Learning Alliance and the privilege of training new teachers who then go on to inspire and nurture young learners very successfully either in our own school, or other local schools. We are also always keen to hear from gap year students, or those considering a career in teaching. A number of members of our Learning Support team have gone on to train to teach as a result of their experience whilst working with us.
The staff team is well organised and well supported. Annual staff questionnaires ensure that the governors have a clear understanding of the views and experiences of staff. Results are always extremely pleasing, and the governors' Human Resources committee follow up any questions or suggestions from members of the staffing team.
The culture of our staff team is important to us and is best described in the graphic below: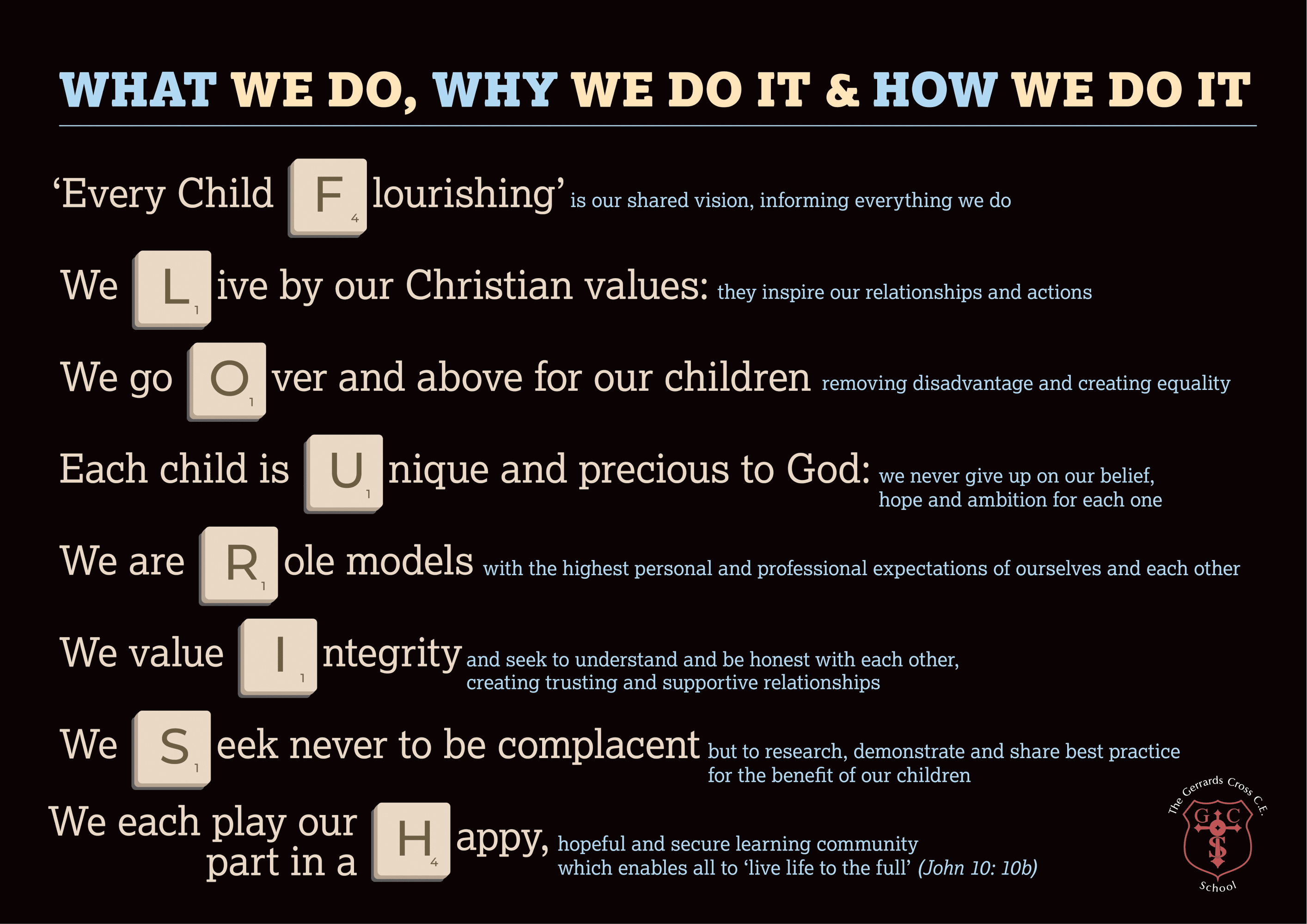 The following video was first used in September 2020. If you are considering an opportunity to be part of our team, please do watch it.