Head Start Appeal
What is Head Start?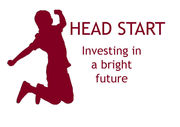 Head Start is a fundraising initiative lead by a team of governors and parents who feel passionate about our school. It's aim is to protect and maintain the high quality of education received by every child so they get the best head start to their academic journey and beyond.
We need your help
At a time when funding from central government is inadequate, we urgently need your help by donating to our charitable Head Start fund.
We estimate an average shortfall of approximately £60,000 per year if we are to retain the exceptionally high quality of education and curriculum-enriching activities we currently give our children.
To see how our school is funded, please click here
How much should I donate?
We welcome and appreciate all donations and we suggest that £1 a day per child will make a significant difference.
Regular monthly contributions are ideal to provide certainty as we budget, however one-off contributions are very welcome.
How do I donate?
Please complete the donation form and submit here
Keep informed and THANK YOU!
We are fully committed to keeping all parents and carers informed about our financial situation. Check back here regularly for up-to-date information.
A huge thank you to everyone who has signed up to the fund for your generous contributions.
Any questions?
If you have any questions, please contact the Head Start team at headstart@gerrardscross.bucks.sch.uk
FAQs:
The School Fund
Questions around the uses of the fund
School Fund vs PTA
Practicalities of the fund
Alternative Funding